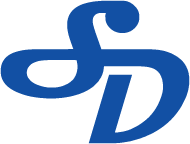 The Spencer Drug Difference
Spencer Drug offers a local pharmacy advantage! Irvine Health Care Pharmacy is one of four Central Kentucky pharmacies, locally owned and operated by John Spencer, Pharm. D. Our pharmacies specialize in excellent, friendly service.
Personal Service
Irvine Health Care Pharmacy is locally owned and operated in Irvine, KY, and we take the time to get to know our customers. Our pharmacists are available to answer your questions and make sure there are no drug interactions. We will answer any questions you have so we can help you in the best way possible!
Serving the Irvine Area
Irvine Health Care Pharmacy and Estill Clinic Pharmacy, another pharmacy under Spencer Drug, work to serve the people of the Irvine community. With one on each side of the Kentucky River, we strive to make it easy for people all over the Irvine area to reach us with any of their pharmaceutical needs.
Who We Are
We pride ourselves on having employees that constantly work to make sure we are providing the best service possible for our customers. From our friendly staff to our convenient service and delivery, Irvine Health Care Pharmacy strives to provide an excellent local pharmacy experience.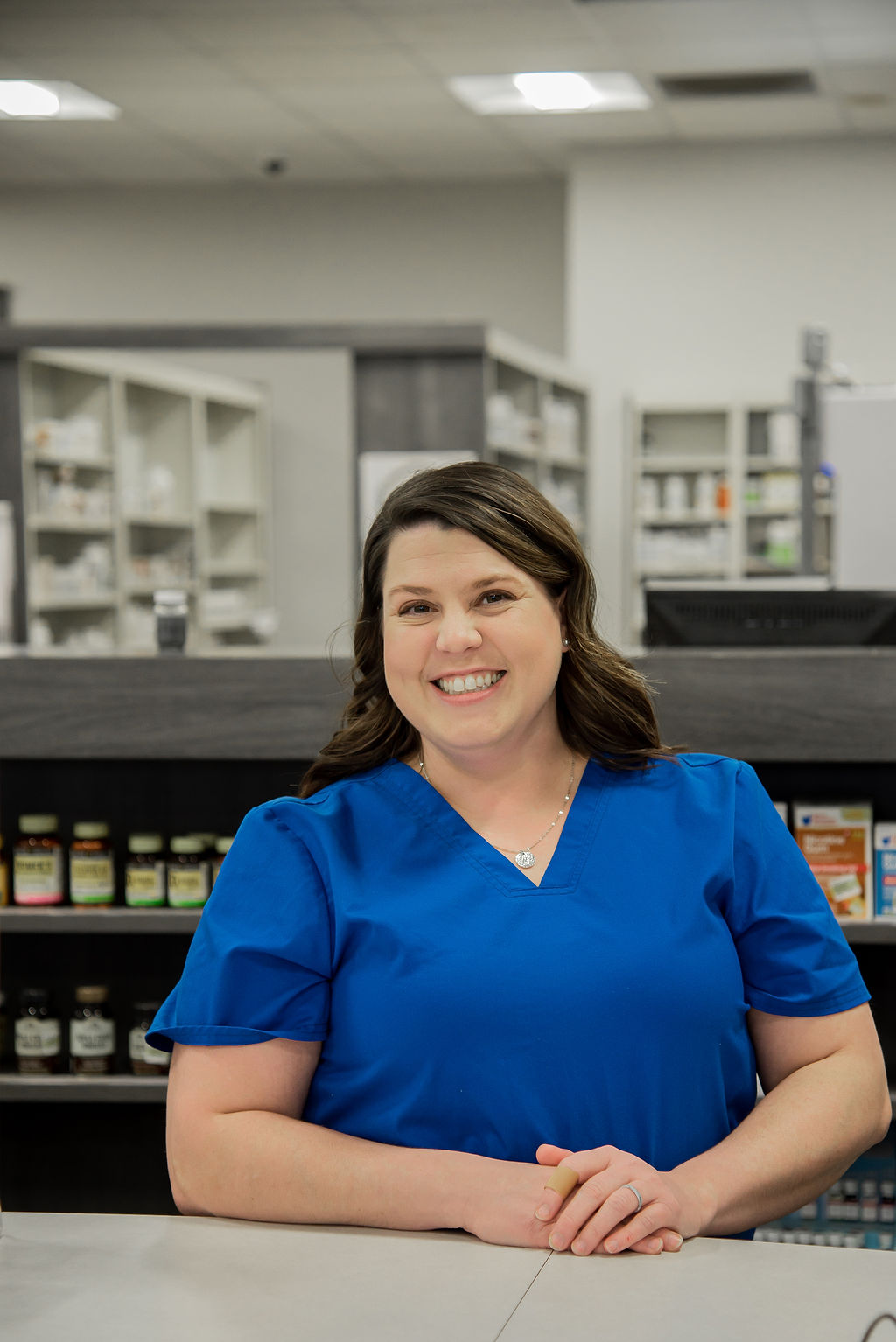 Janet Thompson, Pharmacist
Janet Witt Thompson is the Pharmacist-in-charge and manager of Estill Clinic Pharmacy.  She was raised in Irvine, on the same block as the pharmacy, and as the granddaughter of Leon Witt, owner and pharmacist of Roland Drug, has a deep love for the profession and community which she serves. Dr. Thompson got her B.S. in Biology from Georgetown College and her Pharm.D. from the University of Kentucky. After graduating, she helped John Spencer take over Estill Clinic Pharmacy. Since then, she had earned Medicare accreditation through the American Board of Certification in Orthotics, Prosthetics & Pedorthics and has begun a successful immunization service including vaccinating our school employees yearly. In her spare time, Dr. Thompson enjoys cooking, traveling, and spending time with family.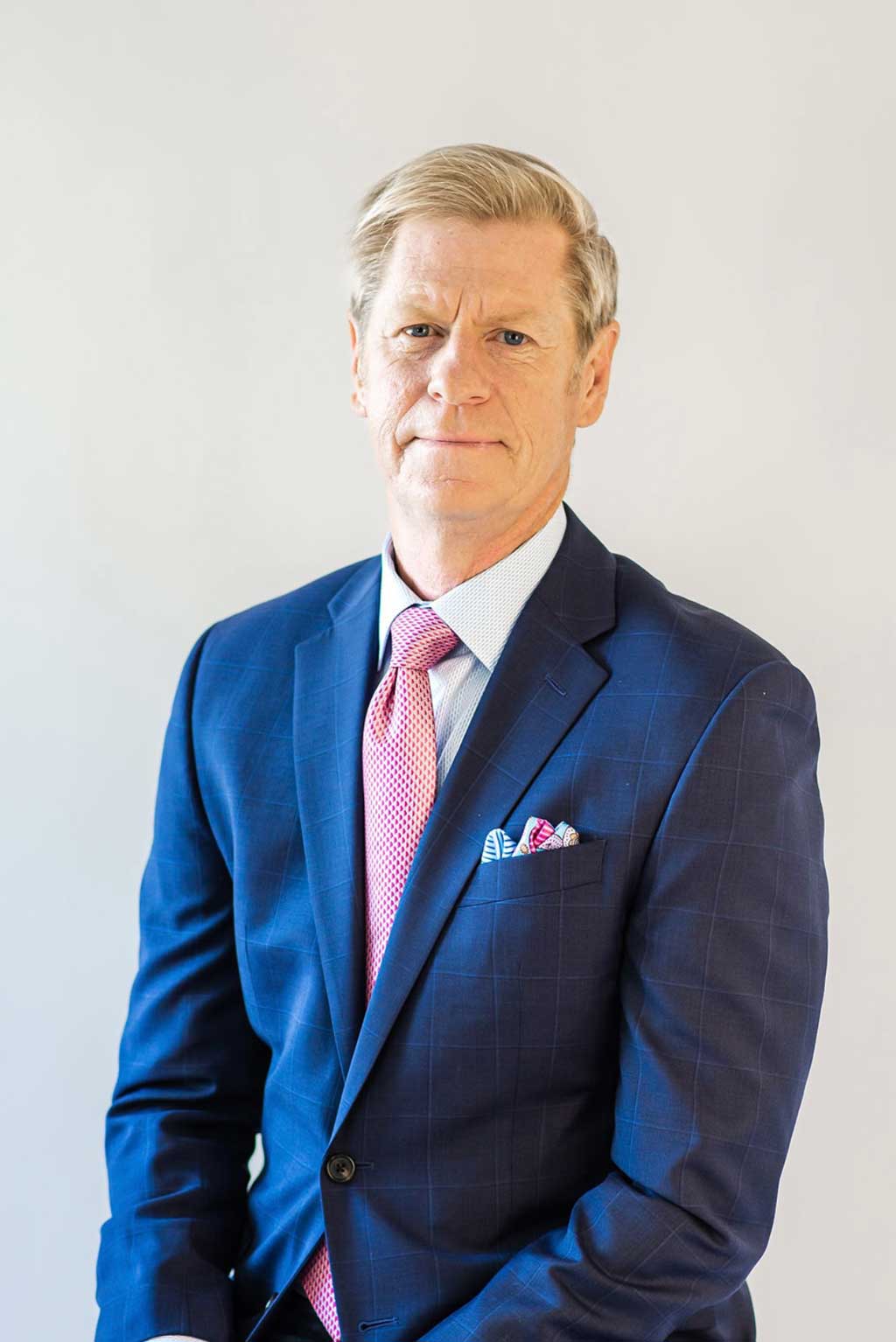 John Spencer, Pharmacist and Owner
Dr. Spencer graduated the University of Kentucky with a BS in Pharmacy in 1991 and graduated the University of Kentucky with a Doctor of Pharmacy degree in 1992. He then accepted a position with Jordan Drug, Inc. as a staff pharmacist. He later took on the Chief Operating Office of Jordan Drug, Inc. in 2000. In 2008, Dr. Spencer started his own company, Spencer Drug, LLC, which consists of 4 pharmacies in central and eastern Kentucky. He later purchased Hometown Dental, a group of 3 dental practices in central Kentucky. Dr. Spencer has a strong interest in health and physical fitness and wants to invest in others by educating them about their health and medication concerns.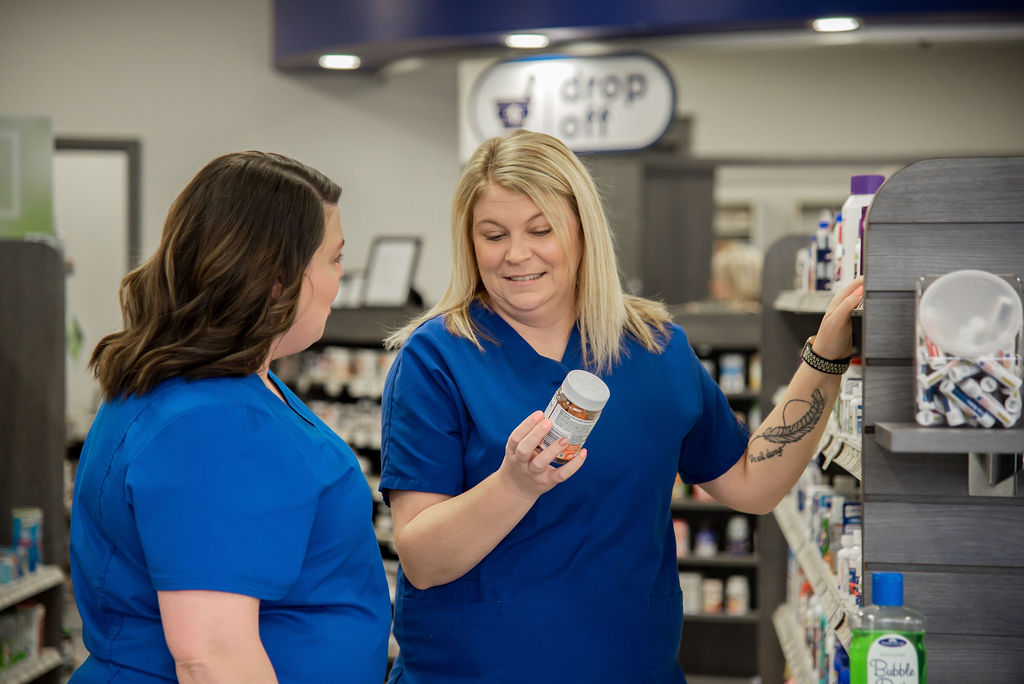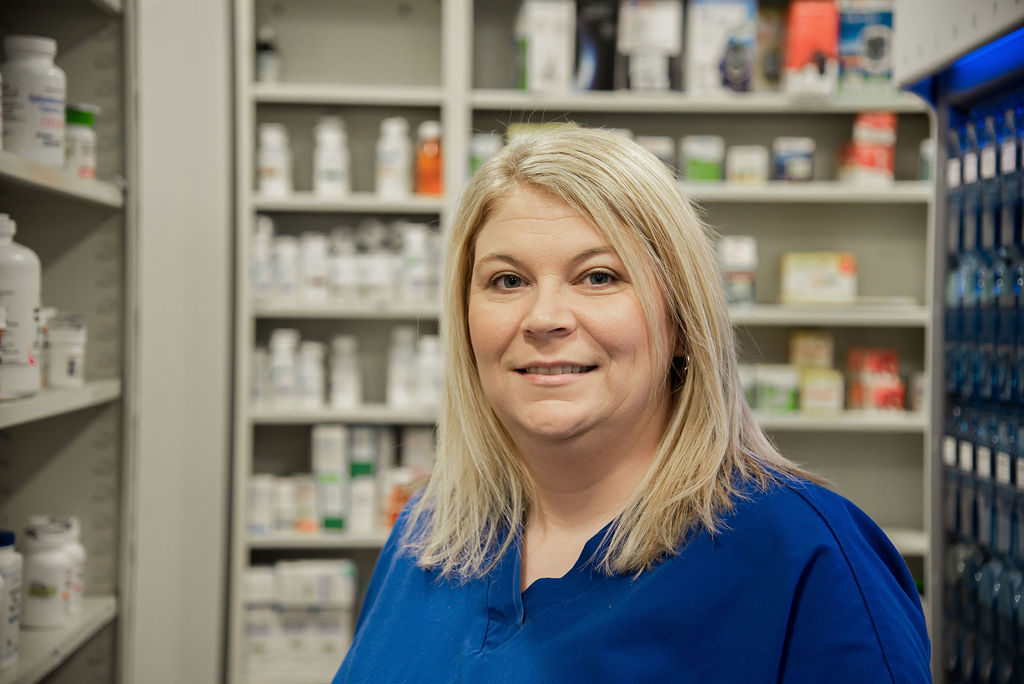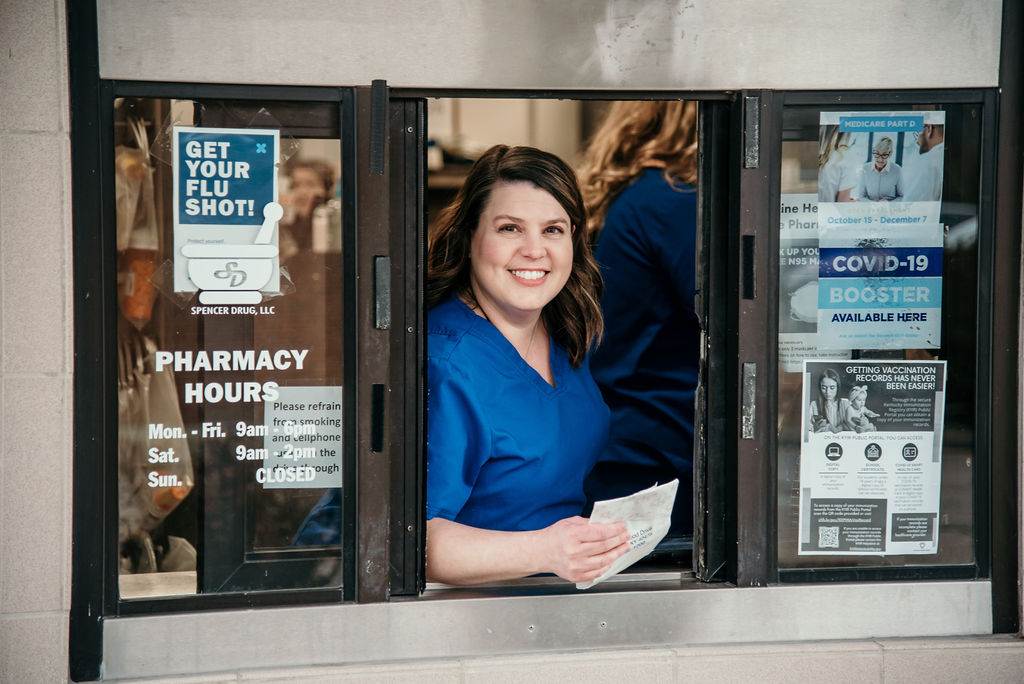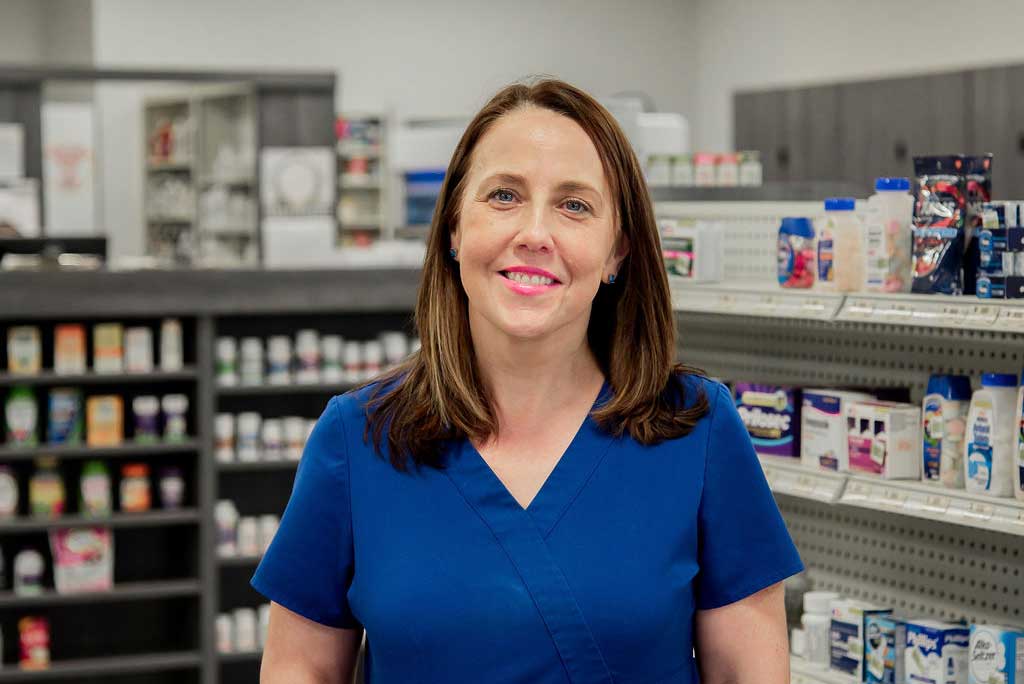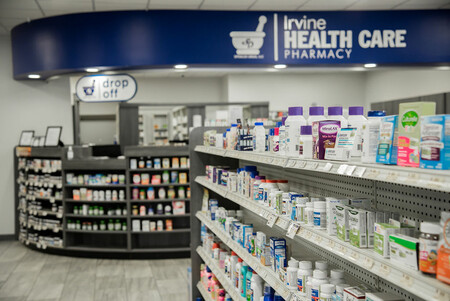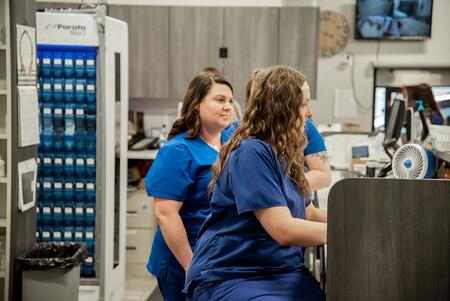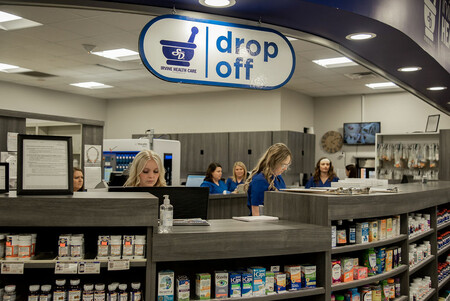 Drop by today to get started!
At Irvine Health Care Pharmacy, we take pride in serving our customers and making their experience a pleasant and convenient one. Our staff works to ensure customer satisfaction with every visit. We hope that you will take advantage of the services we have to offer and choose us as your local pharmacy. Our goal is to make your experience here a smooth and convenient one.
Find A Spencer Drug Pharmacy Near You
Irvine Health Care Pharmacy
Estill Clinic Pharmacy
Woodford Family Pharmacy
This pharmacy is one of the best hometown pharmacies around! I moved out of county and just returned and I'm so grateful that they are still here. They get... Read more your prescriptions by doctor or by you and they have your medicine filled and ready for pickup in no time! The most friendliest staff whom make you feel comfortable to talk to or to ask questions because they treat you like family and don't care to help you at all. If I could give them higher than five stars I most def would! Recommend them highly!

MJ D


July 12, 2023